When you plan on preparing dinner for your family, do not forget the salad. Salads come with fresh fruits and vegetables that are light and healthy for the body. Of course, you can have them along with the main course. It is also perfect if you want your family to stay healthy.
They are neither too light nor too heavy. Of course, some lemon would always give you the flavor you are looking for.
Healthy Salad Recipe For Your Family
When you want to have something light and fresh at night for a meal, then we have the perfect easy healthy dinner salad for you. Salads do not mean that they are not filling. When you have them with some brown rice or bread, you can become full.
If at all you feel that you might consume less, then it is a good thing. Because at night, your body is not doing any activity apart from sleeping. Hence, having a light dinner is always best than gorging on too much high-calorie food.
You do not want to load your body with too many calories and heavy meat items. It is always best to have something light and delicate. Not to mention, your stomach will thank you for that because you do not have to burp throughout the night.
We present to you, the mints green salad mix. To prepare the salad, you need fresh 1/2 cup spinach, 1/2 cup sliced cantaloupe, 1/2 cup sliced avocado, 1/2 cup diced red bell pepper, and 5 teaspoons olive oil. You also need bunch fresh mint, 1 teaspoon mint apple jelly, 1 teaspoon white wine vinegar, and 1 teaspoon minced garlic.
Take a medium-sized bowl and then add all the ingredients inside it: the mint apple jelly, vegetable oil, garlic, and white wine vinegar. The avocado, cantaloupe, and spinach leaves have to be divided and sprinkled with some mint leaves and red bell peppers.
You can make use of some lime or olive oil for dressing. These can add to the end of your preparation. As you can see, there is no need to cook or prepare anything. All you need to do is slice or chop the vegetables of your choice and mix them in a bowl.
Tips To Lead A Healthy Life
You need to take make decisions in life to move ahead in life. Sometimes when you are not serious about your health and you hit the 40 to 50 years mark, bad things can happen. So, please learn to prepare easy healthy dinner recipes for the benefit of your family.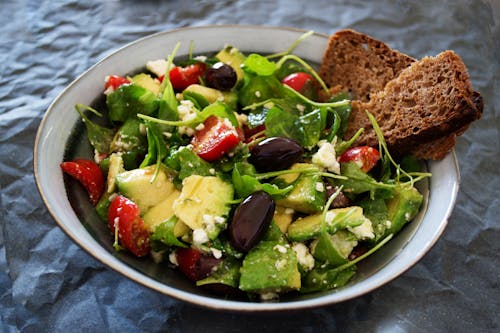 When you are worried about your health and the well-being of your family, then it makes sense to have healthy meals. You can ensure that you consume healthy food for your healthy body.
Start by learning easy healthy dinner recipes for your body to ensure that you have a healthy life ahead.